Experienced Dentist – Atlanta, GA
Get to Know
Dr. Cristina Everson
Dr. Cristina Everson has been a part of the dental field for 14 years, and for her, nothing is better than creating beautiful smiles that help our patients feel great both inside and out. She looks forward to welcoming you into our orthodontic office and helping you feel right at home, but first, you can learn a little more about her background below.
Why Did You Decide to Become a Dentist?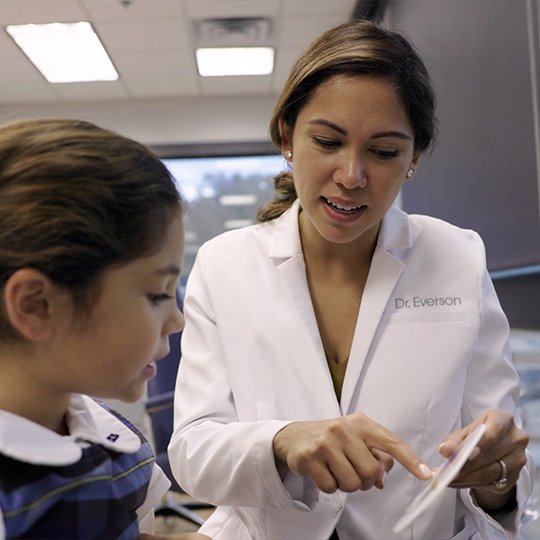 Coming from a family of dentists, Dr. Cristina always gravitated to looking at people's smiles. Dentistry grabbed her attention because it is a combination of arts and sciences, which were two of her favorite subjects in school. Changing smiles can change people's lives, giving them happiness and confidence. She also really appreciates the friendships that form in the dental chair while she gets to know her patients and their families. In her words, "I love love love what I do."
Where Did You Study Dentistry?
After earning her bachelor's in biology in medical sciences and chemistry at Southern Illinois University, Dr. Cristina obtained her dental degree from the University of Illinois at Chicago. Now, she is an Invisalign Certified Provider and regularly completes continuing education through her memberships in the: Outside of the Orthodontic Office, What Do You Like to Do?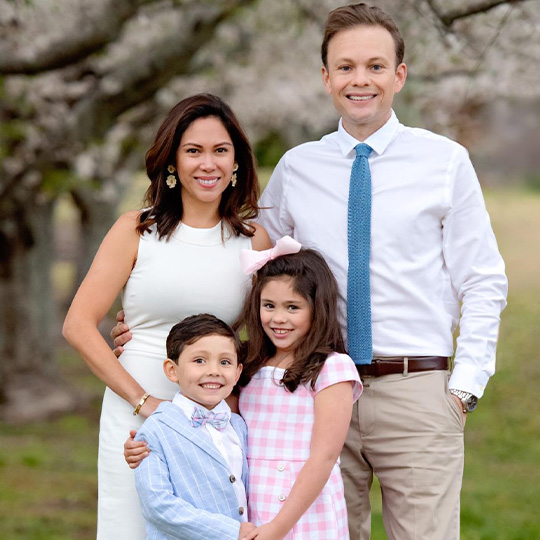 When she isn't spending time with our own Dr. Michael Everson and their two children, Dr. Cristina likes to be very active in the Buckhead neighborhood. She also enjoys playing golf and tennis as well as cooking and traveling.