Glo Science Teeth Whitening – Atlanta, GA
Perfect Your Newly Straightened Smile
Achieving a straighter, more even set of pearly whites will go a tremendously long way to boost your appearance! However, there's no need to stop there. It's not uncommon to accumulate enamel discoloration during an orthodontic treatment. With professional Glo Science teeth whitening in Atlanta, we can help perfect your newly straightened smile and erase any discoloration you may have picked up along the way! Give us a call today to learn more.
Who Is a Good Candidate for Teeth Whitening?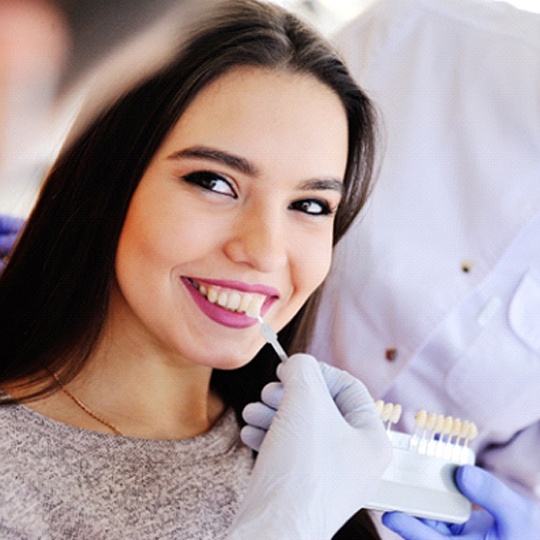 Practically anyone who's interested in getting a brighter smile is a good candidate for professional teeth whitening! However, it's not a good idea to undergo teeth whitening while wearing braces or working through a series of clear aligners. Once your treatment is complete, we'll take a look at your teeth and gums to make sure they're healthy. Oral health issues like cavities and gum disease can creep in during an orthodontic treatment, and these problems can make whitening your teeth very uncomfortable. If you've finished your treatment and your mouth is healthy, you're likely an excellent candidate for teeth whitening!
How Does Glo Science Teeth Whitening Work?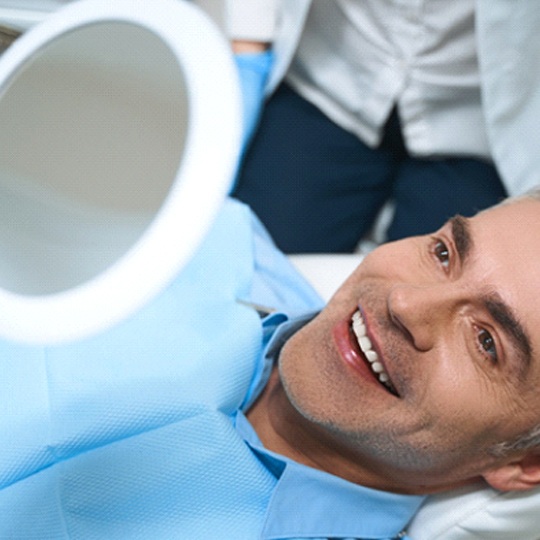 At Buckhead Orthodontics, we use professional-grade Glo Science teeth whitening to offer the best results for our patients. This type of teeth whitening uses powerful ingredients that have been rigorously tested for safety and efficiency. Glo Science teeth whitening is much stronger than anything you can buy online or in store, so you're virtually guaranteed to see the dazzling results you deserve. We offer two types of Glo Science teeth whitening: in-office treatments and take-home kits.
Take-Home Teeth Whitening
You can achieve sparkling results from the comfort of home with our professional take-home Glo Science teeth whitening kits. These personalized kits use a patented Glo heat and light technology within a unique mouthpiece. The mouthpiece is filled with a custom dose of whitening gel and then applied to the teeth. After a few weeks of doing this for several minutes every day, you'll see a significant difference in your smile!
In-Office Teeth Whitening
Alternatively, if you have a big event on the horizon, such as a wedding or job interview, you may be interested in an in-office teeth whitening treatment. During these treatments, we'll apply the whitening gel to your teeth and shine a special blue light on it to speed up the whitening process. In as little as an hour, we can brighten your smile by up to 8 shades!
Tips for Maintaining Your Brighter Smile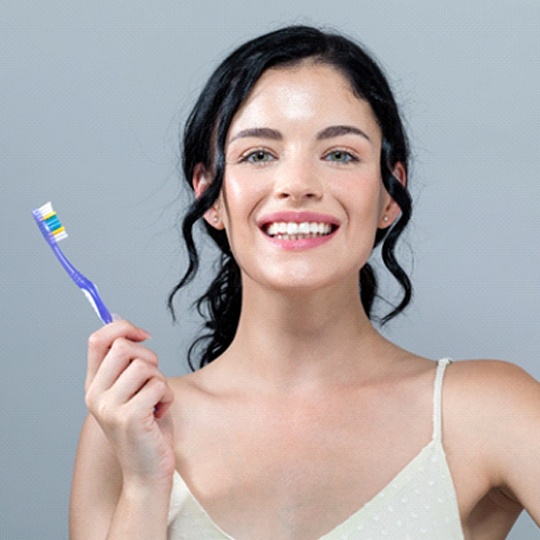 Once you've brightened your smile, make the most of your results by:
Brushing and flossing your teeth every day
Minimizing your intake of dark-colored foods and drinks
Visiting your dentist for routine checkups and cleanings