Glo Science Teeth Whitening – Atlanta, GA
Perfect Your Newly Straightened Smile
Achieving a straighter, more even set of pearly whites will go a tremendously long way to boost your appearance! However, there's no need to stop there. It's not uncommon to accumulate enamel discoloration during an orthodontic treatment. With professional Glo Science teeth whitening in Atlanta, we can help perfect your newly straightened smile and erase any discoloration you may have picked up along the way! Give us a call today to learn more.
Who Is a Good Candidate for Teeth Whitening?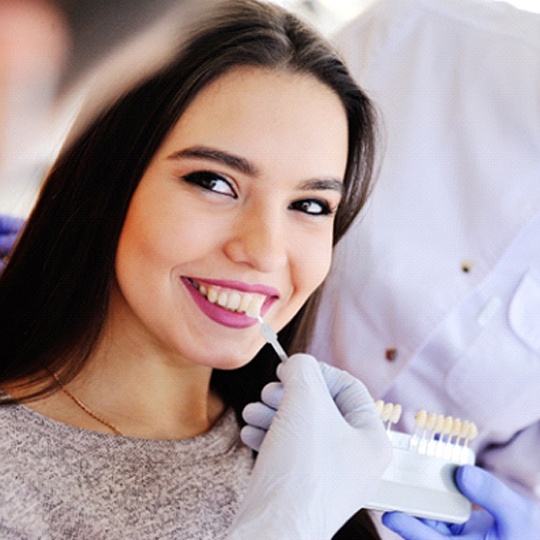 Practically anyone who's interested in getting a brighter smile is a good candidate for professional teeth whitening! However, it's not a good idea to undergo teeth whitening while wearing braces or working through a series of clear aligners. Once your treatment is complete, we'll take a look at your teeth and gums to make sure they're healthy. Oral health issues like cavities and gum disease can creep in during an orthodontic treatment, and these problems can make whitening your teeth very uncomfortable. If you've finished your treatment and your mouth is healthy, you're likely an excellent candidate for teeth whitening!
How Does Glo Science Teeth Whitening Work?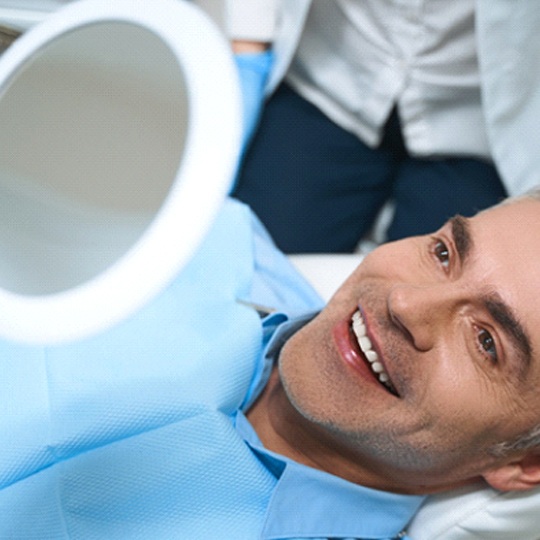 At Buckhead Orthodontics, we use professional-grade Glo Science teeth whitening to offer the best results for our patients. This type of teeth whitening uses powerful ingredients that have been rigorously tested for safety and efficiency. Glo Science teeth whitening is much stronger than anything you can buy online or in store, so you're virtually guaranteed to see the dazzling results you deserve. We offer two types of Glo Science teeth whitening: in-office treatments and take-home kits.
Take-Home Teeth Whitening
You can achieve sparkling results from the comfort of home with our professional take-home Glo Science teeth whitening kits. These personalized kits use a patented Glo heat and light technology within a unique mouthpiece. The mouthpiece is filled with a custom dose of whitening gel and then applied to the teeth. After a few weeks of doing this for several minutes every day, you'll see a significant difference in your smile!
In-Office Teeth Whitening
Alternatively, if you have a big event on the horizon, such as a wedding or job interview, you may be interested in an in-office teeth whitening treatment. During these treatments, we'll apply the whitening gel to your teeth and shine a special blue light on it to speed up the whitening process. In as little as an hour, we can brighten your smile by up to 8 shades!
Tips for Maintaining Your Brighter Smile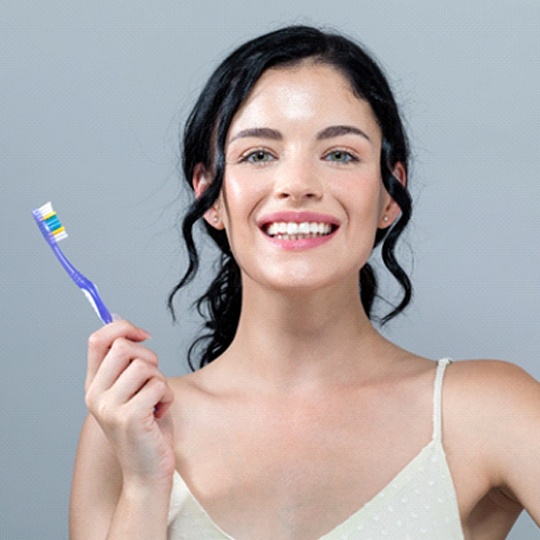 Once you've brightened your smile, make the most of your results by:
Brushing and flossing your teeth every day
Minimizing your intake of dark-colored foods and drinks
Visiting your dentist for routine checkups and cleanings
Understanding the Cost of Teeth Whitening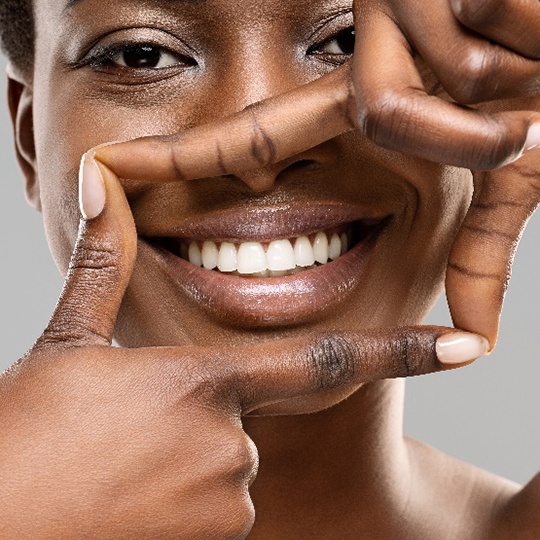 Whether you've been struggling with dental discoloration for years or only recently started considering teeth whitening in Atlanta, it's only natural to wonder about the cost. While there isn't a one-size-fits-all answer, there are a few factors that play a role across the board, including the extent of the discoloration. If you'd like to get a better idea of the price, then schedule an appointment with our team or read on!
Factors That Affect The Cost of Teeth Whitening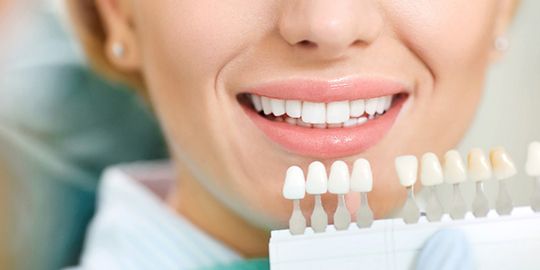 In order to provide you with an accurate estimate of the cost of your teeth whitening treatment, we need to determine:
The extent of your discoloration – While mild to moderate staining may be able to be lifted in a single visit, more severe cases will require several.
If any preliminary treatments are necessary – Tooth decay, gum disease, and any other oral health concerns need to be addressed before we can safely and effectively whiten your teeth.
If there are any existing restorations – Since teeth whitening doesn't work on veneers, crowns, and the like, your existing restorations need to be considered so we can give you a bright, seamless smile.
Types of Teeth Whitening: What Do They Cost?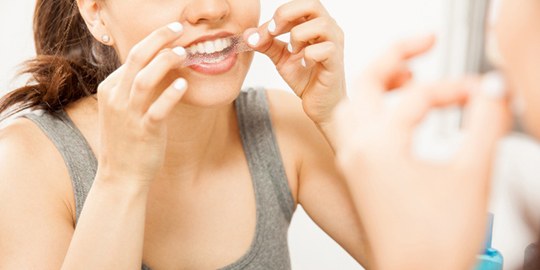 Naturally, the type of teeth whitening you choose will determine the upfront cost. Here is some general information about the most common types:
In-office teeth whitening – Although the price can vary, it typically falls between $400 and $800.
Take-home whitening kits – Professional take-home whitening kits come with custom trays and high-quality whitening gel, which usually costs a few hundred dollars.
Store-bought whitening trays – These products are typically available at pharmacies, supermarkets, and popular chain stores. While the price can fluctuate, it's typically around $100 or less.
Whitening strips, gels, and toothpastes – The cheapest option, these products can range from $7 to $40.
Inexpensive Teeth Whitening Vs. Professional Teeth Whitening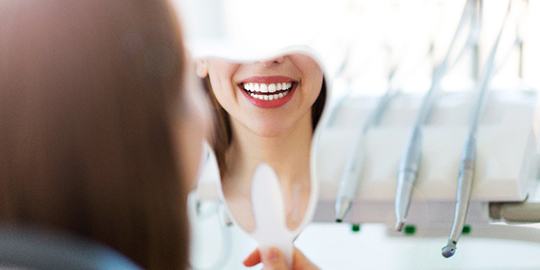 It's common for patients interested in whitening their teeth to start with the most inexpensive options. However, it's important to know that these can maybe lighten your teeth a shade or two. To get the results you desire, you may quickly drop more money than you initially anticipated, which is why store-bought solutions aren't always as cheap as patients think. Furthermore, these options have one-size-fits-all applicators and diluted whitening agents. Professional treatments, on the other hand, consider your specific dental needs, utilize clinically tested products, and are administered by licensed dental professionals. The results will be beautiful and long-lasting too, making them a better investment of your money.
Options For Making Teeth Whitening Affordable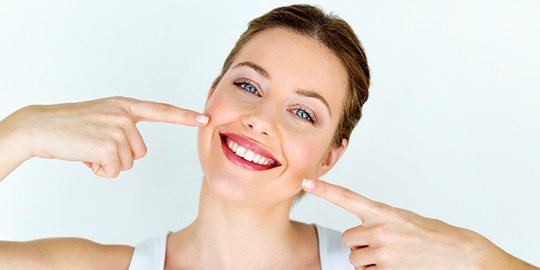 Good news: our team welcomes flexible financing and has an in-house membership plan. Although these are different financial solutions, they both can help make your treatment more affordable. To learn about the details of each, get in touch with our team today!
Teeth Whitening FAQs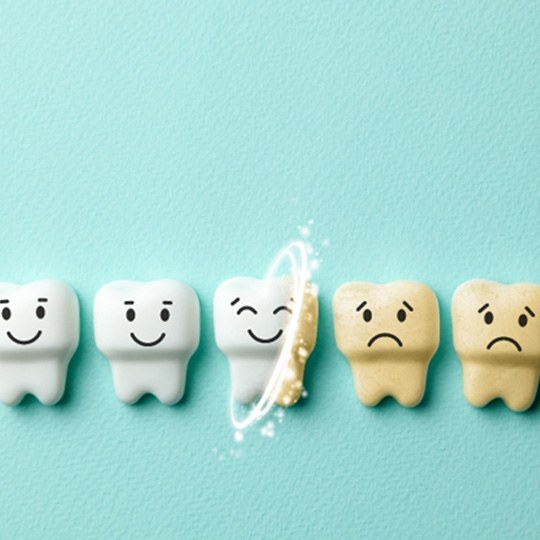 Teeth whitening is one of the most popular and talked about cosmetic treatments, which unfortunately has the drawback of creating a lot of misinformation about them in the public consciousness. In fact, if you're interested in cosmetic treatment, you may have a lot of questions about teeth whitening specifically that you want answered.
Fortunately, the information you get should do a lot to put you at ease. Here's an FAQ that may be able to give you some of the knowledge you're looking for.
What's the Difference Between Professional and Store-Bought Teeth Whitening?
You may have walked past the tooth whitening section of your local pharmacy and noticed relatively cheap whitening kits that promise professional-level results. However, the truth is that these claims are heavily exaggerated.
Over-the-counter whitening kits make use of one-size-fits-all trays and heavily diluted bleaching solutions. As a result, most people wind up using too much of them trying to get results that look good. This means that patients either wind up being unhappy with the treatment or have incredibly sensitive teeth due to overuse.
On the other hand, our professional whitening treatment will be fine-tuned to your smile, meaning that you're likely to get the results that you're looking for quickly, and with virtually no discomfort.
How Long Does Teeth Whitening Treatment Take?
How long the treatment takes depends on whether you're getting in-office or take-home whitening treatment. In-office Glo Science Teeth Whitening is startlingly fast, giving you a dramatically whiter smile within a single hour. After just one appointment, you can make a drastic change to the way your teeth look.
On the other hand, take-home whitening treatments make use of a slightly weaker bleaching solution. You'll need to use them for a couple of weeks to get results comparable to in-office whitening.
Does Teeth Whitening Work on Dental Crowns or Veneers?
Both dental crowns and veneers are typically made of either metal or ceramic. In either case, a bleaching solution won't be effective on them. In fact, the gels we use can potentially weaken the bond connecting the restoration to your tooth, so you should be sure and tell us before treatment if that's something we should be concerned about.
If you're unhappy with how your dental crown or veneers look, your best bet would be to replace them. You can also be proactive by keeping up with your dental hygiene and limiting how many dark drinks you consume to prevent stains from setting in.
Does Teeth Whitening Hurt?
Most patients are at least a little bit concerned about whether they have to worry about discomfort from their dental care, but fortunately, those worries are often baseless. We will take the time to fine-tune the strength of the whitening solution for you, making sure that it's effective but won't cause very much tooth sensitivity.
For the most part, you shouldn't have to worry about pain when it comes to whitening treatment, especially since you're in the hands of a professional.