Phase 1 Pediatric Orthodontics – Atlanta, GA
Taking the First Steps Towards a Better Smile
Around the age of 7, most of your child's baby teeth should have erupted. We highly recommend that you set up a consultation at Buckhead Orthodontics around this time so that Dr. Everson can check how your little one's teeth, jaw, and face are developing. If any issues are found, we can intervene with Phase 1 pediatric orthodontics in our Atlanta, GA orthodontic office. The goal of this treatment is to correct problems early in your child's oral development so that future orthodontic issues aren't as severe.
Why Choose Buckhead Orthodontics
for Phase 1 Pediatric Orthodontics?
Fully Personalized Orthodontic Solutions
State of the Art
Boutique Orthodontic Office
ABO Certified Orthodontist
When Phase 1 Treatment is Needed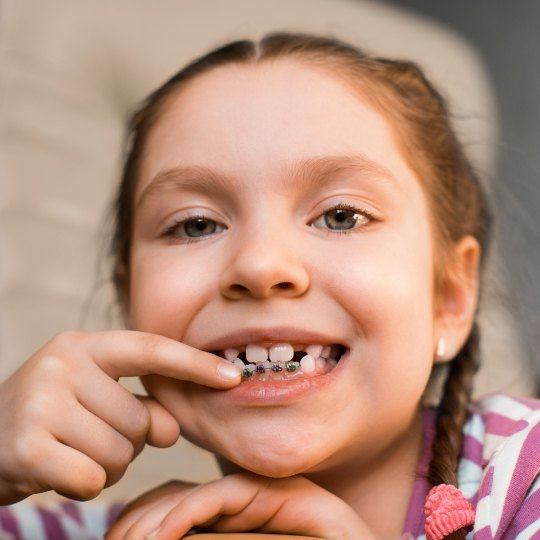 Signs that your child might benefit from Phase 1 orthodontics include:
Notably crooked, crowded, or gapped teeth
Teeth that don't come together properly
Protruding front teeth
Thumb sucking past age 3 that interferes with the teeth
Problems with speaking or breathing
A jaw that is not in proportion to the rest of the head
Even if there are no major orthodontic issues at the moment, they might still benefit from Phase 1 treatment. After all, their jaws are still developing, and early intervention could prevent issues from occurring while their mouth is growing.
What Treatments Make Up Phase 1 Orthodontics?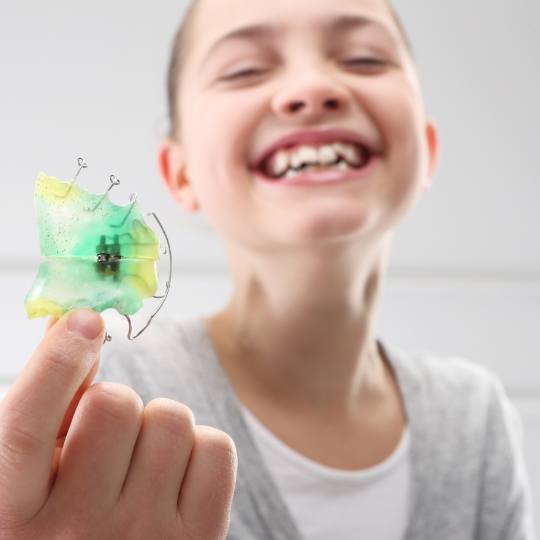 Appliances may be used to help guide the development of a child's jaw. A limited phase of braces and space maintainers can ensure that the permanent teeth will be able to erupt properly later. Other treatments may be used depending on the circumstances; it all depends on what we find during the initial consultation and what we determine your child's oral health needs to be.
Phase 1 Treatment Goals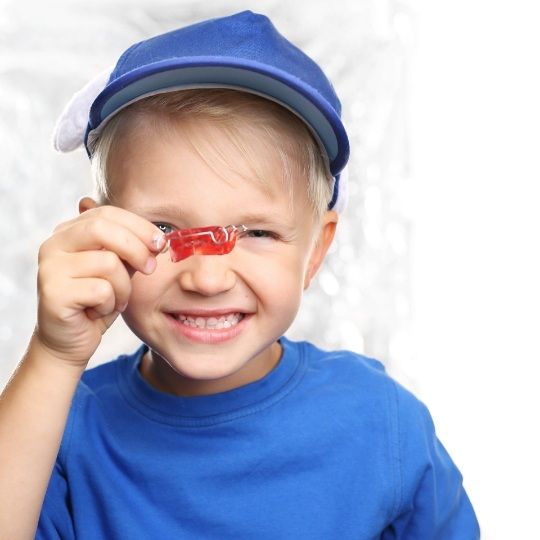 If a moderate to severe orthodontic problem is found early, Phase I treatment can be used to reduce or eliminate it before the permanent teeth have erupted. Having Phase I treatment done now can reduce the amount of time your child will need to wear braces later (and cut down the amount you'll need to pay for orthodontic treatment in the future). Usually, this treatment will last between 9 to 18 months, and we'll be sure to keep an eye on your child's mouth afterward while waiting for their permanent teeth to erupt; that way, we'll know if and when we need to move on to Phase II (traditional braces).