Traditional Braces – Atlanta, GA
A Tried and True
Smile Solution
Dr. Everson has been trained to use many kinds of orthodontic appliances, but in many cases, the traditional options are still the best. Metal braces remain as reliable as ever when it comes to transforming smiles to improve confidence, oral function, and overall quality of life. While braces are often recommended for younger patients, adults can benefit from them as well! Call Buckhead Orthodontics to schedule a complimentary consultation, so we can start planning you or your child's orthodontic treatment with traditional braces in Atlanta, GA.
Why Choose Buckhead Orthodontics
for Traditional Braces?
ABO Certified Orthodontist
State of the Art Boutique Orthodontic Office
Flexible In-House Payment Plans
Benefits of Braces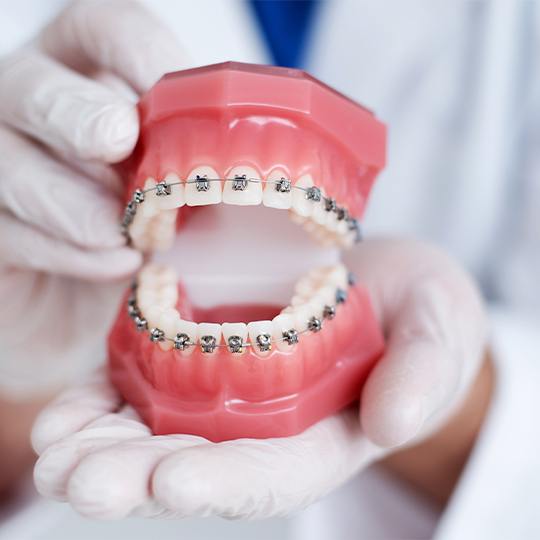 Wearing braces to correct any number of mild to severe orthodontic problems can help you:
Overcome speech impediments that might be caused by the positioning of your teeth
Prevent misaligned teeth from wearing down at an accelerated rate
Improve your ability to chew food, thus improving digestion
Reduce your risk for tooth decay by making it easier to brush and floss
Boost your confidence by giving you a smile free of crooked teeth and similar imperfections
The Procedure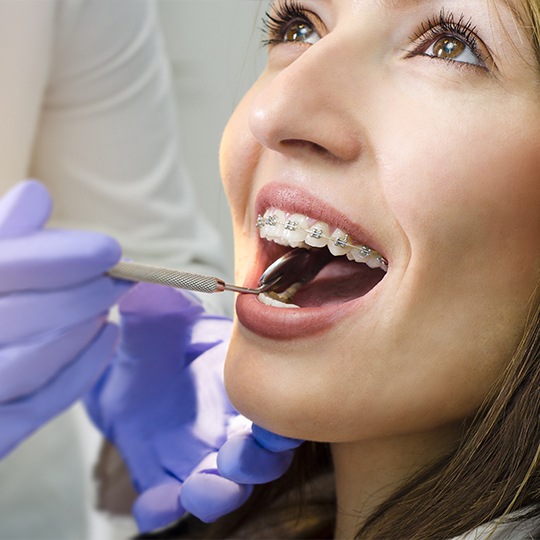 You're probably already somewhat familiar with how braces work. Metal brackets will be attached to the front of your teeth. An archwire will be tied to the brackets via several elastic bands. The archwire will apply pressure to the teeth, which is what causes them to move. You'll need to attend regular visits every 4 to 8 weeks so that we can adjust your braces. Metal braces are normally worn for around 18 to 24 months, though it could be as long as three years for problems that are harder to correct.
Self-Ligating Braces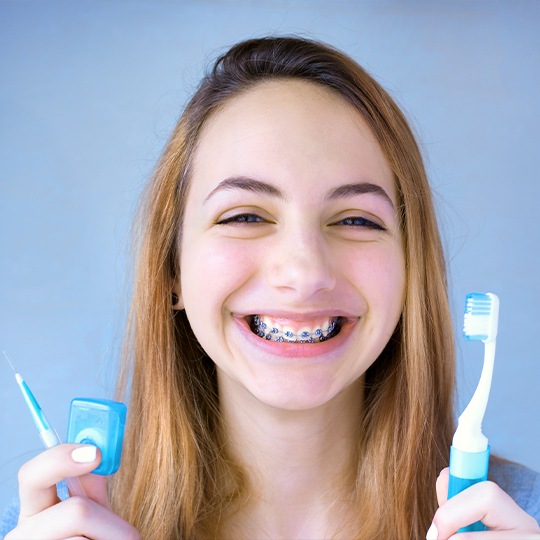 With self-ligating braces, the archwire is held in place with clips instead of elastics, meaning they don't have to be "tightened" in the same manner as traditional braces. Hence, patients with self-ligating braces generally need fewer appointments, and the appointments that they do have are usually much shorter as a result. The lack of elastics also tends to make self-ligating braces more discreet than traditional braces.
Clear/Ceramic Braces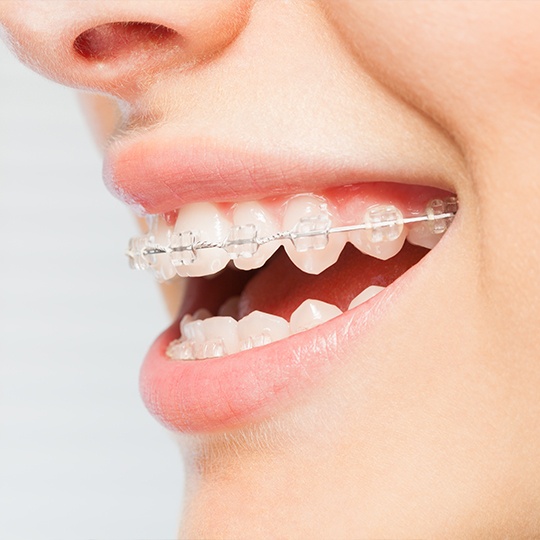 Clear/ceramic braces are exactly what they sound like: braces made from a clear or ceramic material. The brackets will either be made from a translucent material that lets you see the tooth behind them, or they will be shaded to match the color of the enamel. This gives them an overall more subtle appearance compared to regular braces, so you can feel more comfortable smiling for photographs or when meeting people for the first time.
Advantages of Ceramic Braces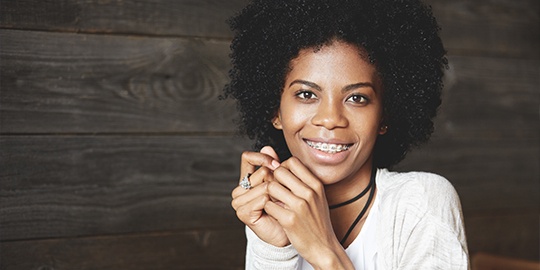 Like clear aligners, ceramic braces are a more image-friendly alternative to traditional braces. However, while clear aligners are somewhat limited in the corrections they can make, ceramic braces are suitable for addressing complex alignment problems in the teeth and bite. They are also better for those who might be prone to forgetting or losing clear aligners; ceramic braces are fixed in place, so there is no risk that a patient will lose track of them.
Candidates for Ceramic Braces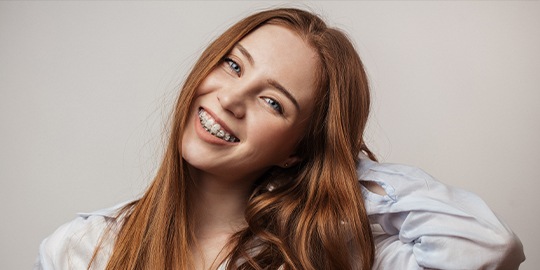 Ceramic braces are often a good option for older teens and adults who want a subtle orthodontic treatment. Generally, if you're a good candidate for traditional metal braces, you're likely also eligible for ceramic braces. Both can be used to straighten crooked or crowded teeth, close gaps, or correct bite problems such as an overbite, underbite, and crossbite. Of course, we'll need to examine your mouth first to decide whether ceramic braces are truly right for you.
Understanding the Cost of Traditional Braces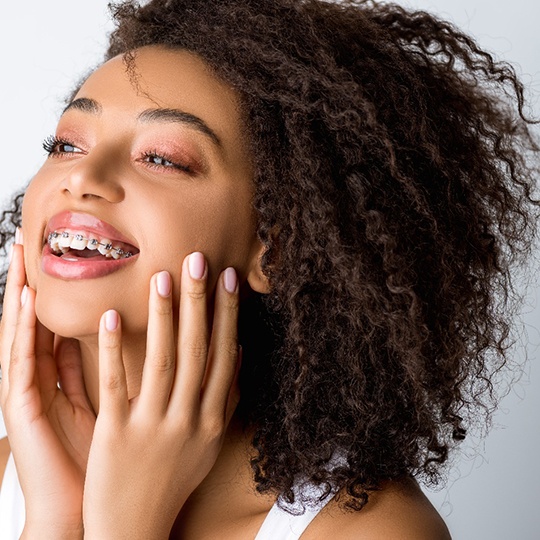 When you choose to straighten your smile through traditional braces, you're investing in your long-term oral health and appearance. With a properly aligned bite and appropriately spaced teeth, you can eat more comfortably, feel more confident, and preserve your natural teeth longer. Needless to say, it's well worth the investment! Until we personally examine the current state of your smile and put together a treatment plan, we won't be able to provide an idea of the overall cost of traditional braces in Atlanta, so schedule your consultation today!
Factors That Affect the Cost of Traditional Braces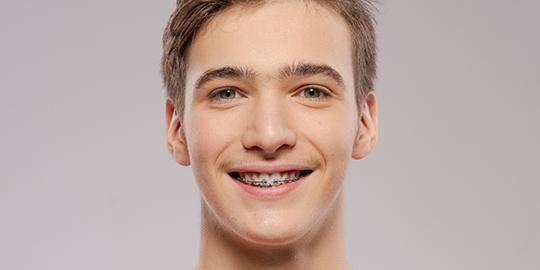 When calculating how much treatment will cost, we take many factors into account. For instance, the type of misalignment matters. Certain problems, such as bite misalignment, require more time and effort to fix, increasing the price of treatment. The severity of the issues also play a part in determining the cost. During your consultation, after we've created a custom plan for your unique smile, we can better estimate the price of traditional braces for your case.
Professional Braces vs. "DIY" Braces: Which Costs More?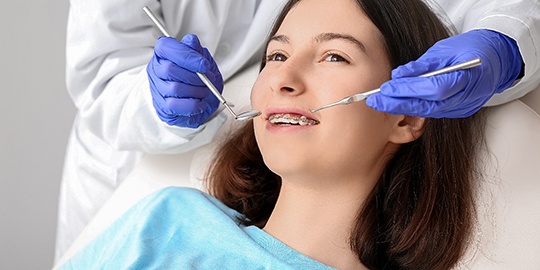 When it comes to home improvement or décor, you can do some things on your own to save some money. However, your smile is a different story. Trying to rearrange your teeth requires extensive training—otherwise, you could end up making your tooth alignment worse or even lose teeth entirely. In the long run, to have the peace of mind and reliable results, it's a smarter choice to work with a professional than to go with DIY braces.
Does Dental Insurance Cover Braces?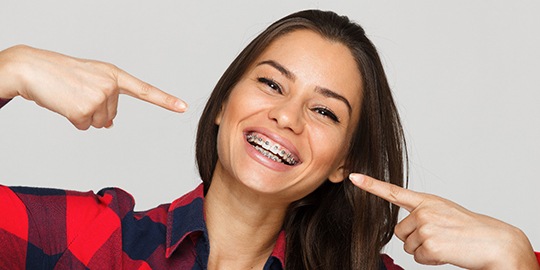 Although there are some exceptions, most dental insurance policies do include partial coverage for braces. However, keep in mind that if you keep the same plan for a long, long time, usually the benefits will only apply to one treatment for a lifetime. This means that if you had braces in the past and you have the same insurance, you may be paying for braces out-of-pocket now. When you meet with us at your consultation, we'll take a look at your insurance and see what kind of benefits you have available.
Options for Making Braces Affordable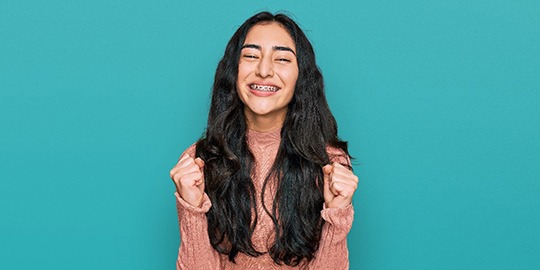 In addition to accepting dental insurance, we try to make paying for orthodontic care as simple as possible. When you apply for low-interest financing with CareCredit, which we can help you with, you can even divide the remaining total into smaller monthly payments. In other words, treatment with braces can more easily fit into your monthly budget through CareCredit, our trusted financing partner. As a result, a perfectly straight smile is within pretty much anyone's reach!
Traditional Braces FAQs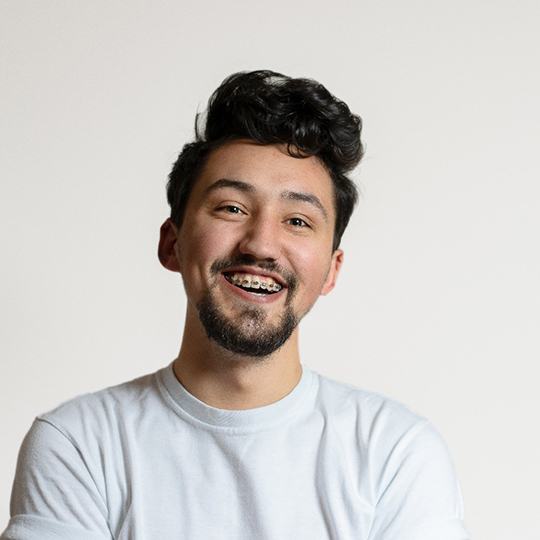 There's no doubt about it: traditional braces in Atlanta are a tried-and-true smile solution. However, it's likely that you have questions about this orthodontic treatment before you're ready to commit to it. At Buckhead Orthodontics, we want you to feel confident and well-informed about any decision you make about your orthodontic health! That's why we've gathered some of the most common questions we get below so you can learn more about traditional braces. If you don't see the answers you're looking for, don't hesitate to give us a call and we'll be happy to help.
Am I Too Old for Braces?
While braces are typically associated with the teenage years, there is no upper age limit for braces! No matter what your age, you deserve to have a straight, healthy smile. We have helped countless adults achieve the straighter, healthier smiles they deserved with the help of traditional braces. Since your teeth are more firmly embedded into their positions as an adult, treatment typically takes a bit longer for adults than teenagers, and you'll also need to be in good oral health. Overall, traditional braces are a reliable and effective option for adults!
Which Type of Braces Is Right for Me?
We're proud to offer a wide range of orthodontic treatments here at Buckhead Orthodontics! If you want a straighter smile but aren't sure which option is right for you, we invite you to come visit us for a consultation. We'll evaluate your teeth and orthodontic condition, then discuss your goals for your smile and your treatment preferences. From there, we'll be able to recommend which treatments will be most effective for helping you reach the results you're looking for.
Why Do My Teeth Feel Loose with Braces?
If your teeth feel a bit loose during your braces treatment, don't panic! Although this may feel unusual and alarming, it simply means your teeth are moving towards their ideal positions. Teeth are held firmly in place by roots and ligaments, so they need to be loosened a bit in order to shift them into place. Once your treatment is finished and your teeth are aligned, their foundation will gradually heal and strengthen, and the loose feeling will fade away.
What Happens After I Get My Braces Taken Off?
Having your braces isn't the last step of your orthodontic treatment! Once your braces are taken off, we'll fit you for a custom retainer. You'll need to wear your removable retainer quite regularly at first as your jawbone solidifies your teeth into their new positions. Then, as we monitor your progress, we'll gradually adjust how frequently you need to wear your retainer. In some cases, we may recommend a permanent retainer, which is a small metal wire bonded to the back of the teeth to keep them in place. We'll discuss your options with you to make sure your newly straightened smile lasts a lifetime.